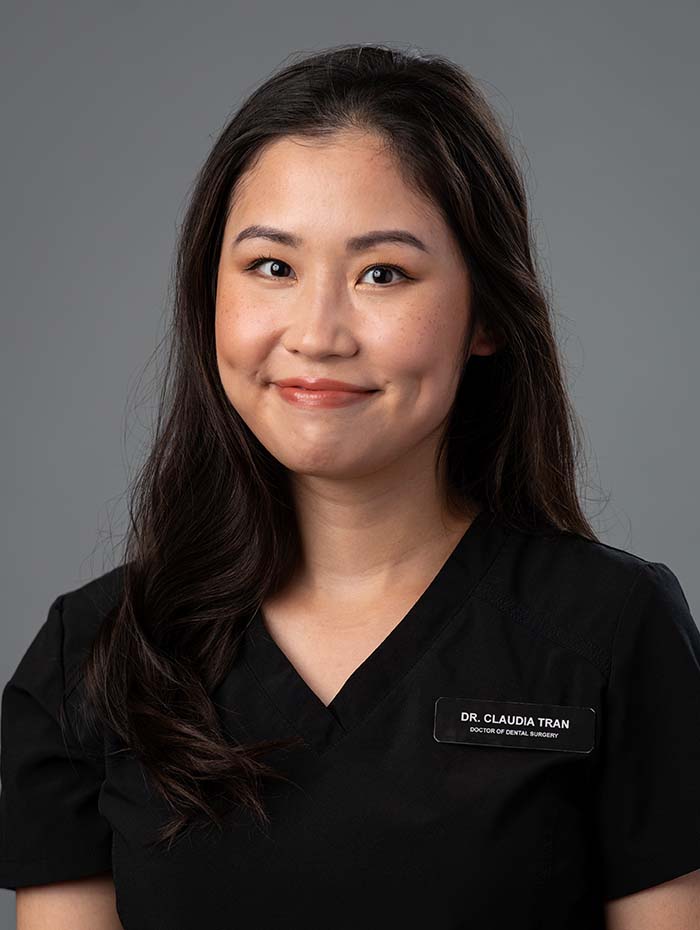 Dr. Tran was born and raised in Toronto, Ontario and received her Honours degree in Biomedical Sciences from York University. After completing her undergraduate studies, she pursued dentistry at the Schulich School of Medicine and Dentistry where she graduated with distinction.
Dr. Tran is passionate about all aspects of dentistry, and especially loves having the opportunity to provide a fun and warm environment for her patients while providing exemplary care. She believes that in order to optimize a patient's comfort and dental experience, a dentist must be a good communicator as well as an efficient clinician. Dr. Tran is fluent in English and Vietnamese and looks forward to building strong, long-term relationships with her patients.
Outside of dentistry, Dr. Tran enjoys spending her time with her family and friends, reading, travelling, and cooking. She is looking forward to exploring Fredericton and the east coast and is always looking for restaurant recommendations!