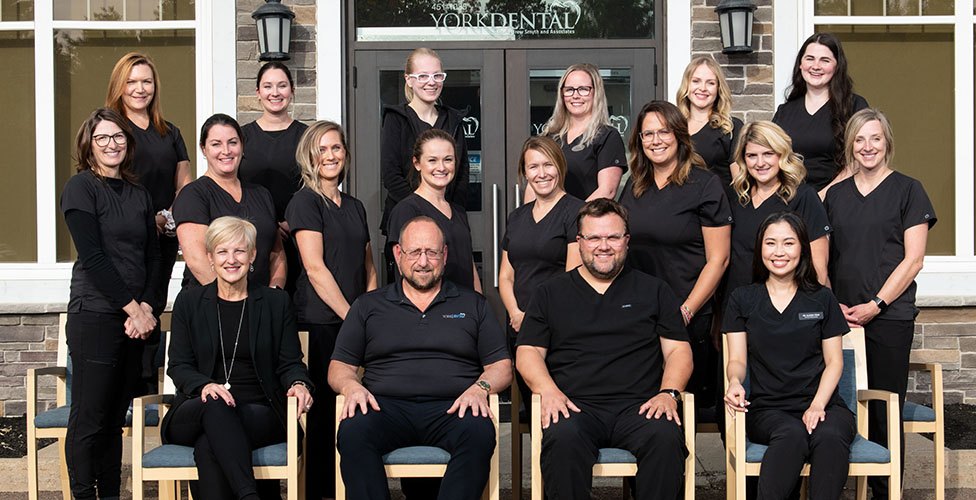 We're a small locally-owned dental practice, which lets us provide a high level of personal care for you and your family. We know quality service doesn't come easy – it takes a lot of hard work, listening, and compassion to meet our patients' needs. Our team always tries to do their best to keep your smile happy and healthy. Get to know us a little better!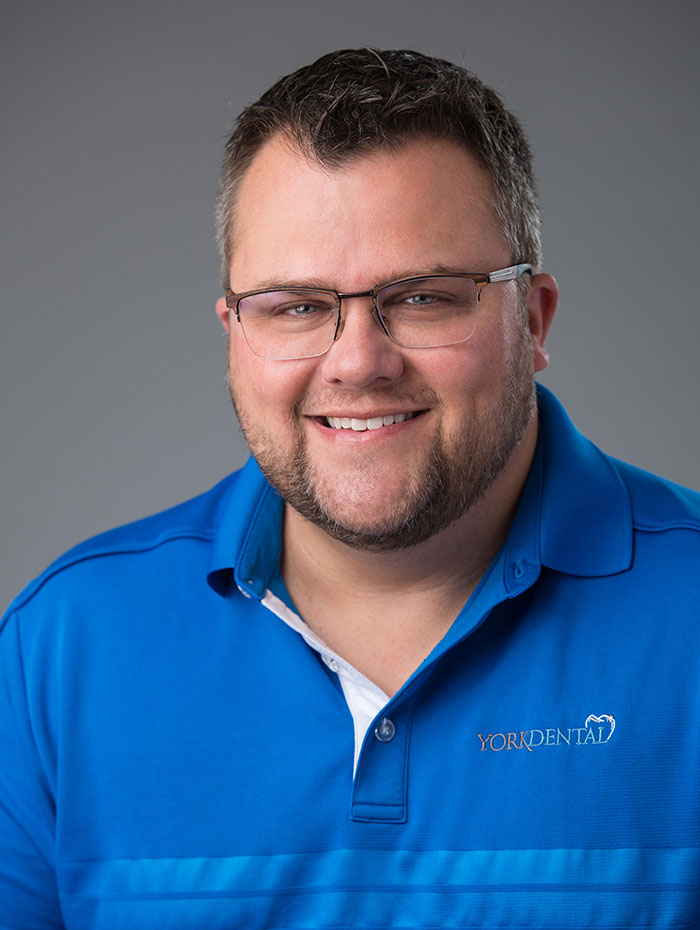 Dr. Andrew Smyth
Dr. Smyth comes from Edmundston and he loves being able to practice dentistry in his home province. He went to Acadia University, where he graduated with a Bachelor of Health Science in 2001 and went on to Dalhousie University where he received his Doctor of Dental Surgery in 2006.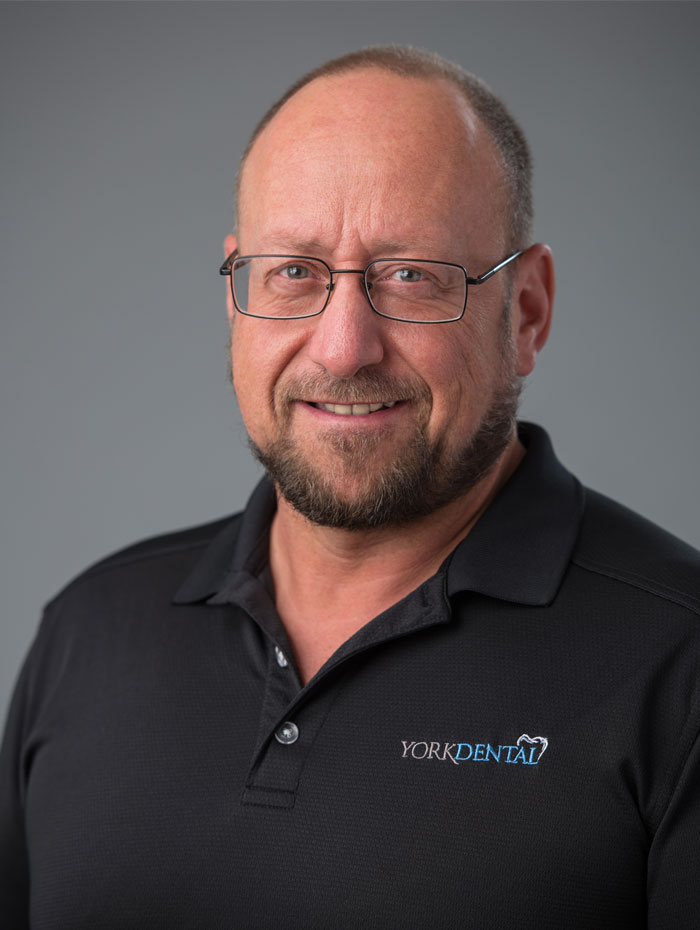 Dr. Enzo Mignacca
Bio coming soon.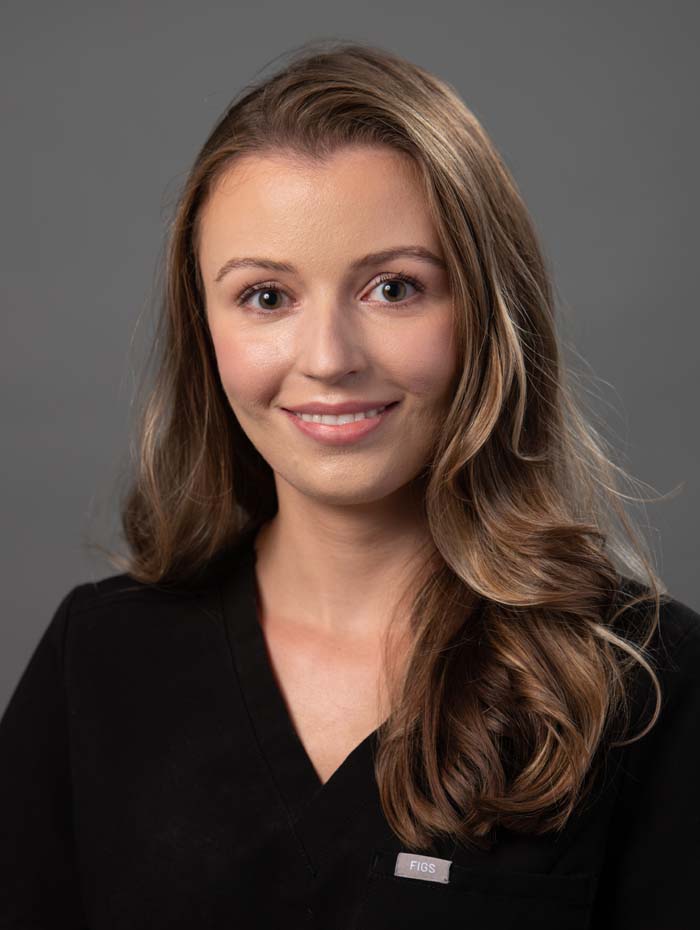 Dr. Elaine Weismann
Born and raised in Fredericton, Dr. Weismann first became interested in dentistry after getting braces as a teenager. She first completed her undergraduate degree at the University of New Brunswick, having graduated First Class Honours with a degree in Biology-Chemistry in 2016.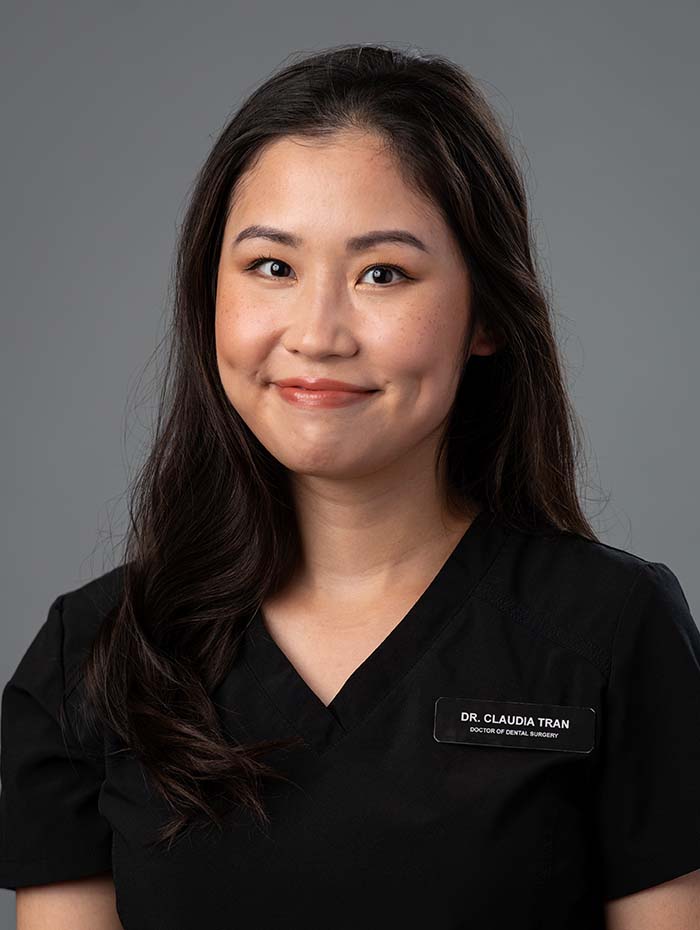 Dr. Claudia Tran
Dr. Tran was born and raised in Toronto, Ontario and received her Honours degree in Biomedical Sciences from York University. After completing her undergraduate studies, she pursued dentistry at the Schulich School of Medicine and Dentistry where she graduated with distinction.
Hygienists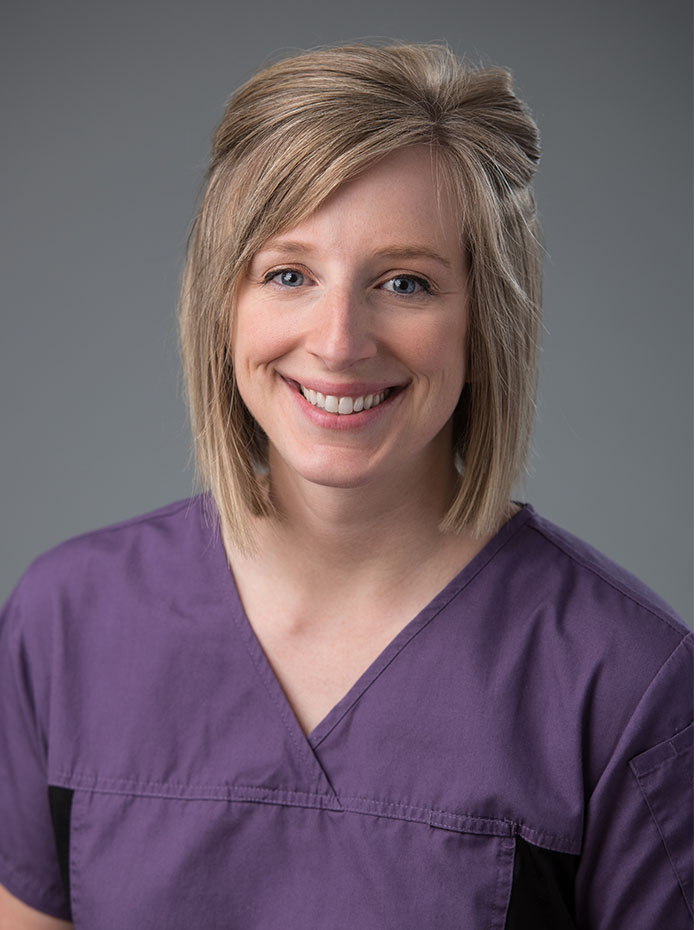 Michelle
Michelle comes from Moncton but she calls Fredericton home. She has a Diploma in Dental Hygiene from Dalhousie University and a Bachelor of Arts from St. Thomas University. Michelle is a member of the New Brunswick and Canadian Dental Hygiene Associations and she is actively enhancing her skills through continuing education.
In her spare time, Michelle likes to walk on Fredericton's beautiful trails with her husband and son or relax with at home with her cat, Peyton.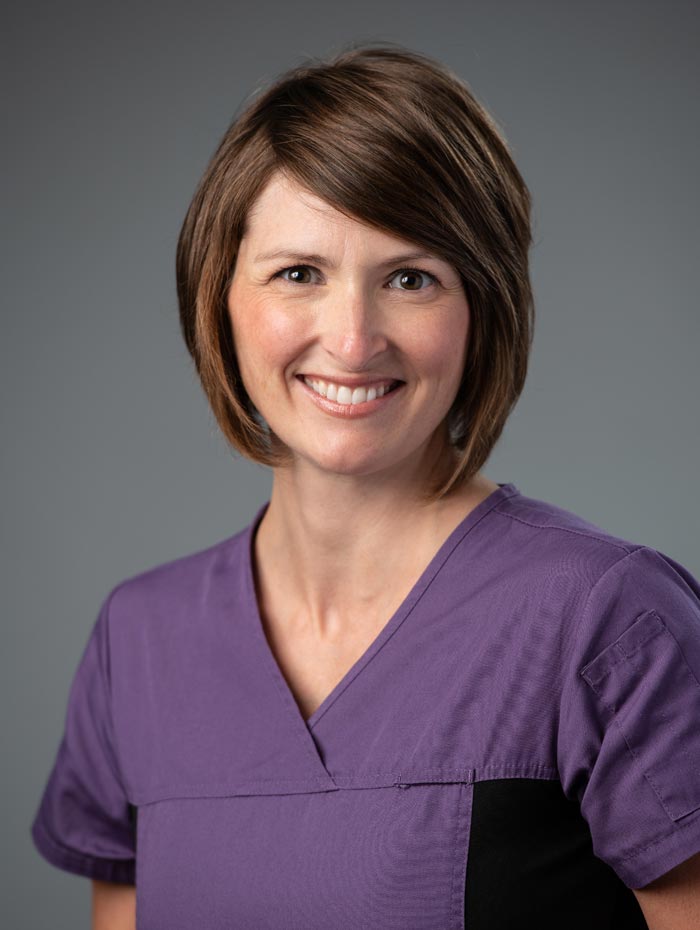 Josianne
Josianne is originally from Amqui, Quebec but has been in Fredericton since she graduated in 2003. She has a Diploma of Dental Hygiene from Edouard-Montpetit College in Montreal. In the profession, she defines herself as a passionate person, empathetic, gentle and meticulous. Josianne likes to achieve best oral health for each patient with individual treatment plans and goals. In her spare time, Josianne enjoys fitness, skiing, biking, climbing and hiking. She also loves painting and spending quality time with her two boys and husband.
Josianne est originaire d'Amqui mais demeure à Fredericton depuis qu'elle a graduée en 2003. Elle détient son diplôme D'Hygiène Dentaire du Collège Édouard-Montpetit dans la région de Montréal. Dans sa profession, elle se définie comme étant passionnée, emphatique, douce et méticuleuse. Josianne aime que ses patients atteignent la meilleure santé dentaire selon des plan de traitements individuels et objectifs réalistes. Dans ses temps libres, Josianne aime s'entraîner, skier, faire du vélo, l'escalade et la randonnée en montagne. Elle aime aussi peindre et passer du temps de qualité avec ses deux garçons et son mari.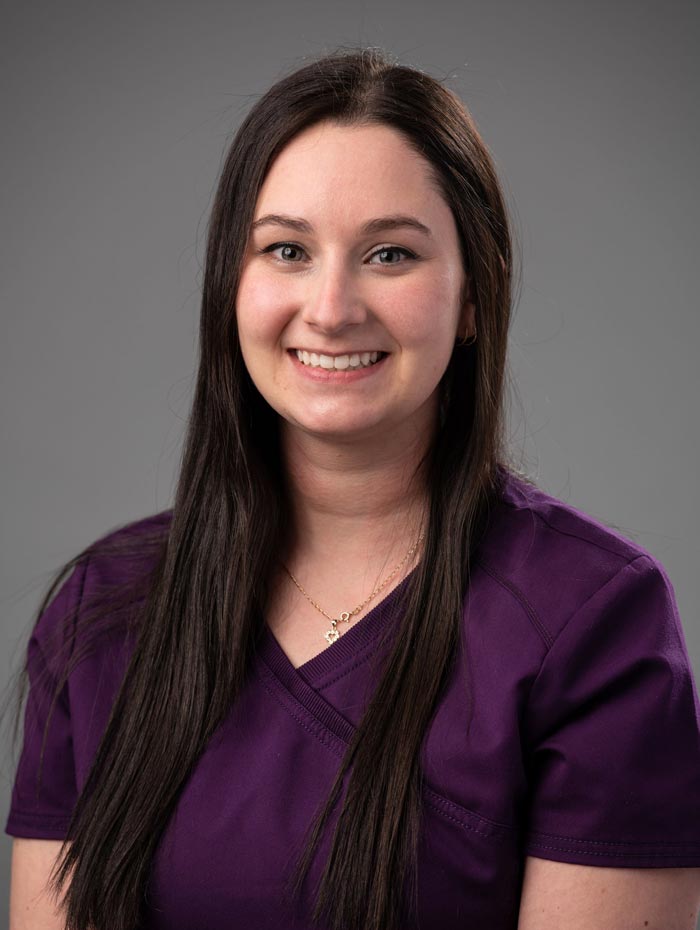 Marie
Marie is originally from Dalhousie but has been in Fredericton for the past few years. She has a Diploma of Dental Hygiene from La Cité, the College of Applied Arts and Technology in Ottawa. Marie's goal is to give her patients a calm environment and to pass on her knowledge about oral health so they can achieve their best oral hygiene. In her spare time, Marie enjoys the outdoors, hiking, snowshoeing and spending time with friends and family.
Marie est originaire de Dalhousie, mais elle habite à Fredericton depuis quelques années. Elle est titulaire d'un diplôme en hygiène dentaire de La Cité collégiale, le collège d'arts appliqués et de technologie à Ottawa. L'objectif de Marie est de créer un environnement calme pour ses patients et de leur transmettre ses connaissances sur la santé buccodentaire afin qu'ils puissent avoir la meilleure hygiène buccodentaire possible. Dans son temps libre, Marie aime la vie en plein air, les randonnées pédestres, la raquette à neige et passer du temps avec sa famille et ses amis.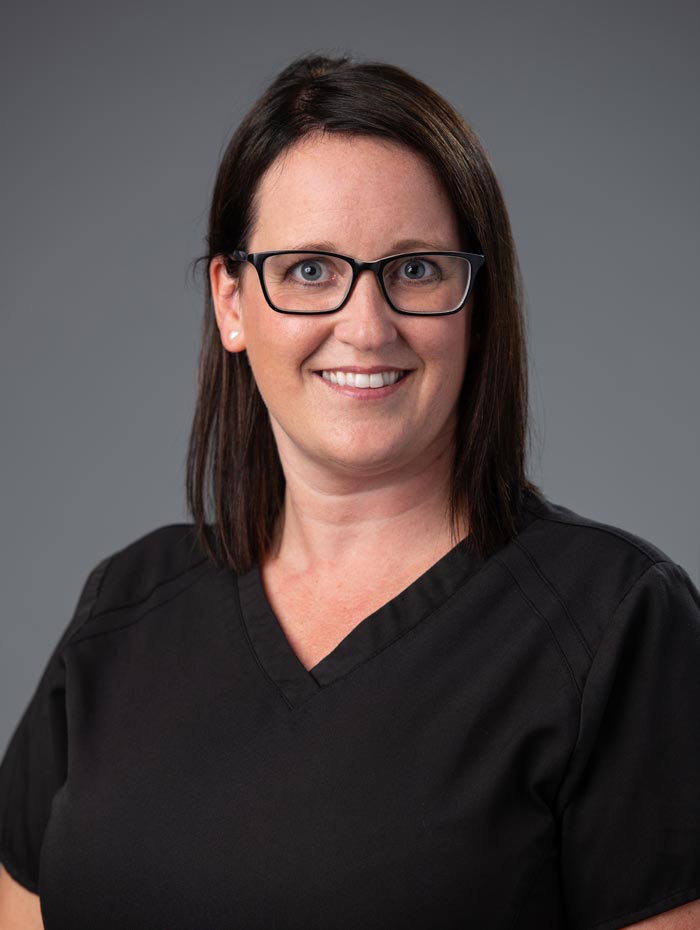 Jenn
Jenn comes from Newfoundland and has recently moved to Fredericton. She has a diploma in Dental Hygiene from Dalhousie University. Jenn defines herself as a passionate Hygienist, whose number one goal is to help her patient achieve optimal oral health. When not as work, Jenn enjoys spending most of her time outside. She enjoys running, hiking, kayaking and spending time with her husband and dog.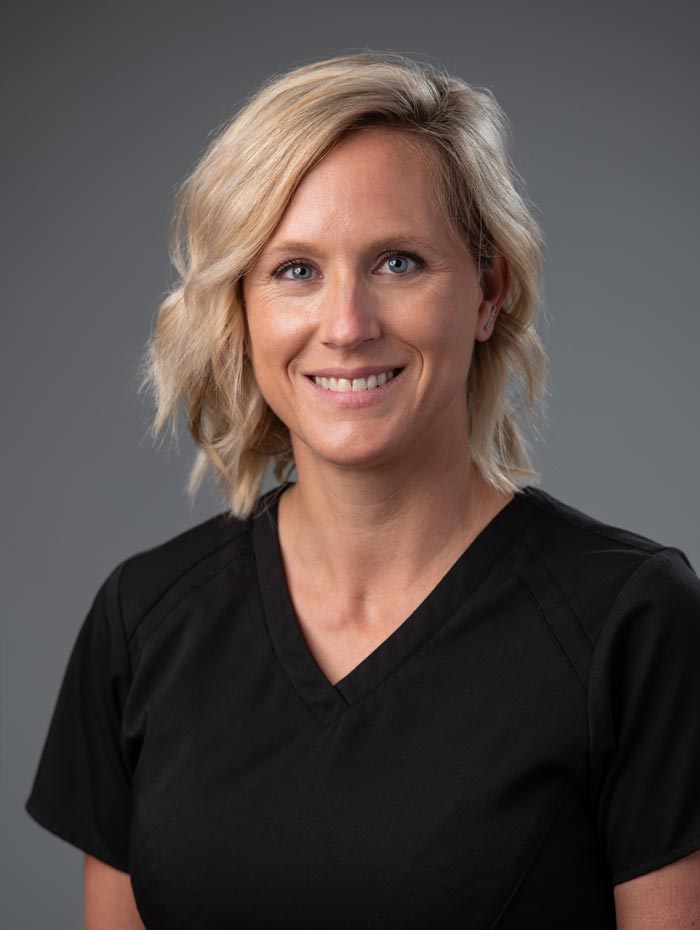 Carole
Carole is originally from Petit-Rocher, NB and has been living in Fredericton NB since 2005. She graduated from College Boreal in Sudbury, Ontario with a diploma in Dental Hygiene in 2003. Carole has experience working in periodontal specialty practices for several years as a dental Hygienist. Carole believes that patient care is one of the most important aspects of her job. She is passionate about helping her patients achieve good oral health and focuses on building strong relationships with all her patients. Outside of work Carole has many activities including driving her Jeep through trails, camping, hiking, biking, and walking with her husband, family, and friends.
Carole est originaire de Petit-Rocher, NB mais habite à Fredericton depuis 2005. Elle a obtenu de son diplôme en hygiène dentaire du Collège Boréal de Sudbury, Ontario en 2003. Carole a travaillé dans des cabinets spécialisés en parodontologie pendant plusieurs années en tant qu'hygiéniste dentaire. Carole estime que les soins aux patients constituent l'un des aspects les plus importants de son travail. Elle est passionnée par le fait d'aider ses patients à atteindre une bonne santé bucco-dentaire en établissant une relation avec eux. Carole aime faire des activités de plein air, aller dans les sentiers avec son Jeep, faire du camping, de la randonnée, du vélo et des promenades avec son mari et sa famille.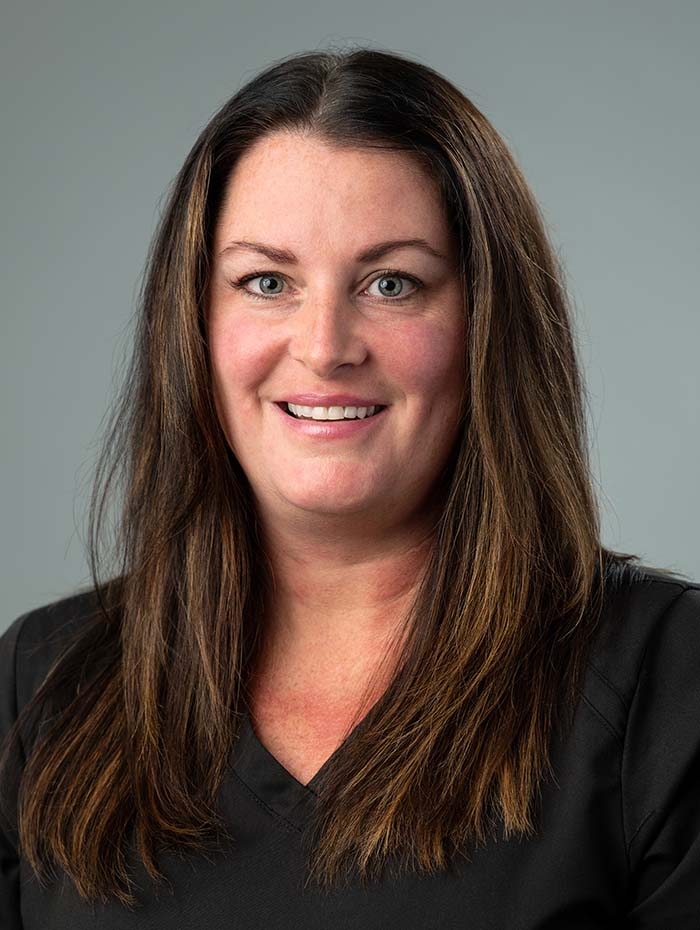 Angela
Born and raised in Saint John NB, Angela now calls Fredericton home. She graduated from Holland College Dental Assisting in 2001 where she discovered her love for the dental profession. Working as a dental assistant for 5 years before moving on to pursue her career in Dental Hygiene, graduating in 2008 from Oulton College in Moncton. She truly enjoys her profession and has a passion for helping to make people feel as comfortable as possible in the dental chair.
Dental Assistants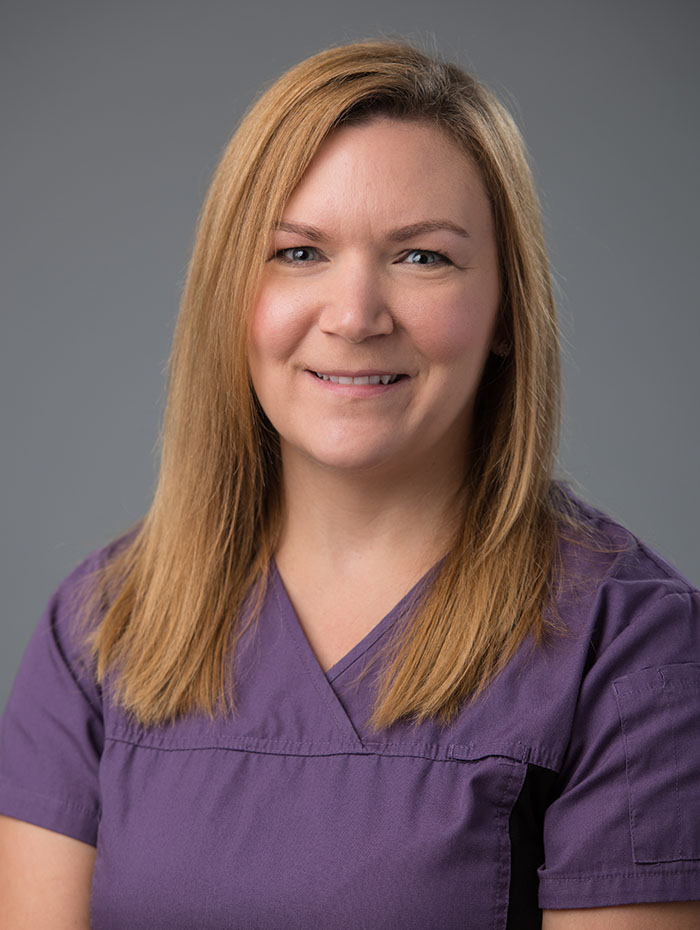 Krista
Krista graduated from the Academy of New Brunswick Dental Assisting program in 2002. Upon completion of her training, she returned to her hometown of Fredericton. Krista not only brings her experience in dental assisting to her role, but also many years of reception and administration skills. Krista spends her leisure time with her husband and children enjoying outdoor activities. She also likes to spend time reading which allows her quality time to relax.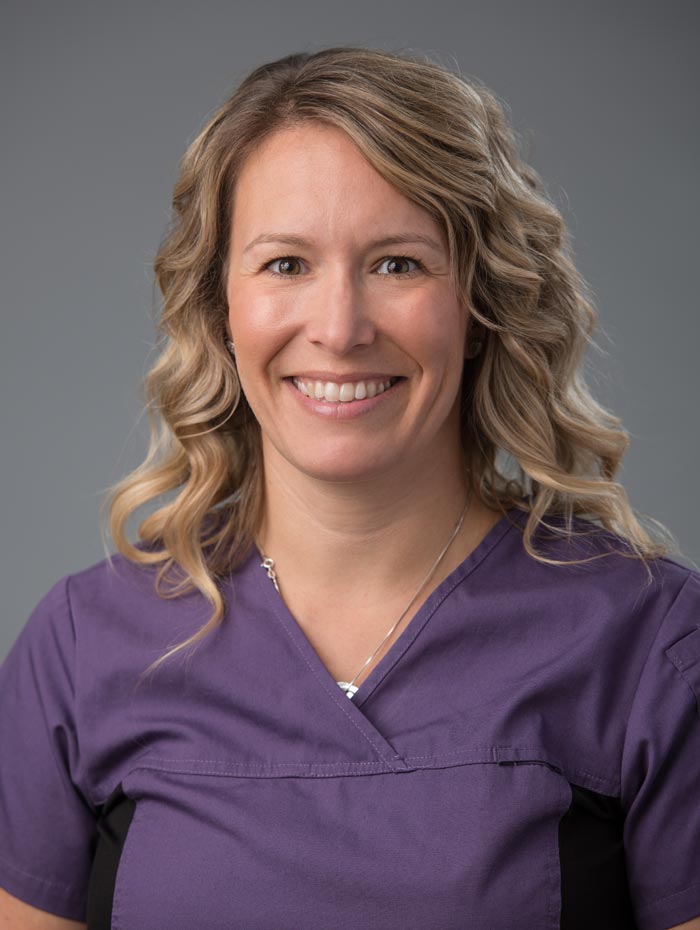 Alesha
Alesha graduated from Holland College in 1999 from the Dental Assistant program. She has two sons and one step-daughter. Alesha's hobbies include all things outdoors, i.e. camping, hiking, boating and spending time with her family making memories.
What Alesha loves most about work is the patient interaction on a daily basis. She loves to learn new things, i.e. treatments, procedures/techniques to help improve patient care.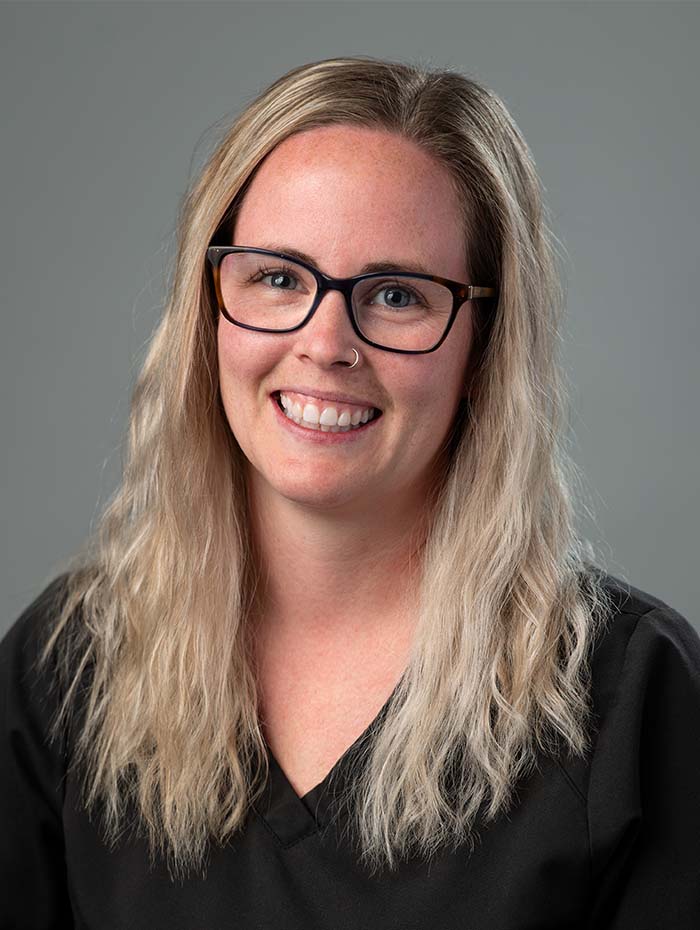 Kelcie
Kelcie is from Howland Ridge, NB. She graduated from the Dental Assistant program at Oulton College in 2012. Her favourite part of being a Dental Assistant is meeting new people and helping to succeed in their dental needs.
In her spare time, you will find Kelcie enjoying the outdoors and spending time with her friends and family.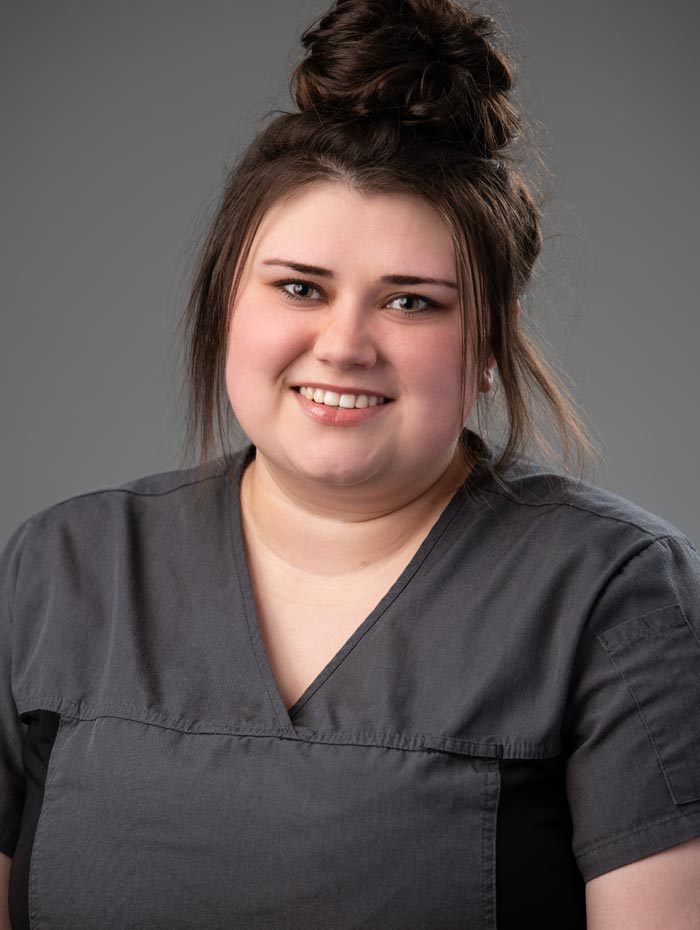 Kris
Kris is a graduate of Oulton College's class of 2020. She draws upon her background in psychology and previous career as a licensed Practical Nurse to help make each patient's visit as comfortable as possible. Kris is from a little area just outside Boiestown on the Miramichi River. When not working, Kris likes to be with her family, read, watch movies or just hang out with her dog, Macie.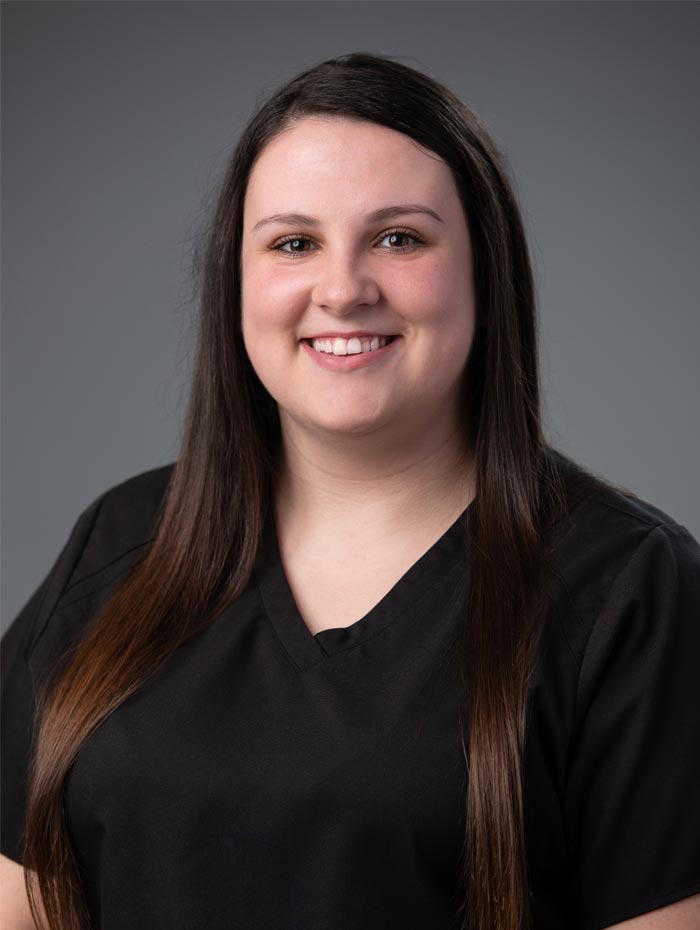 Jessica
Jessica lives in a little area just outside Boiestown, on the Miramichi River, where she was born and raised. She graduated from the Oulton College dental assisting program in 2020. In her spare time, Jessica enjoys spending time with her husband, daughter and their dog. She also enjoys being outside enjoying the river with family and friends.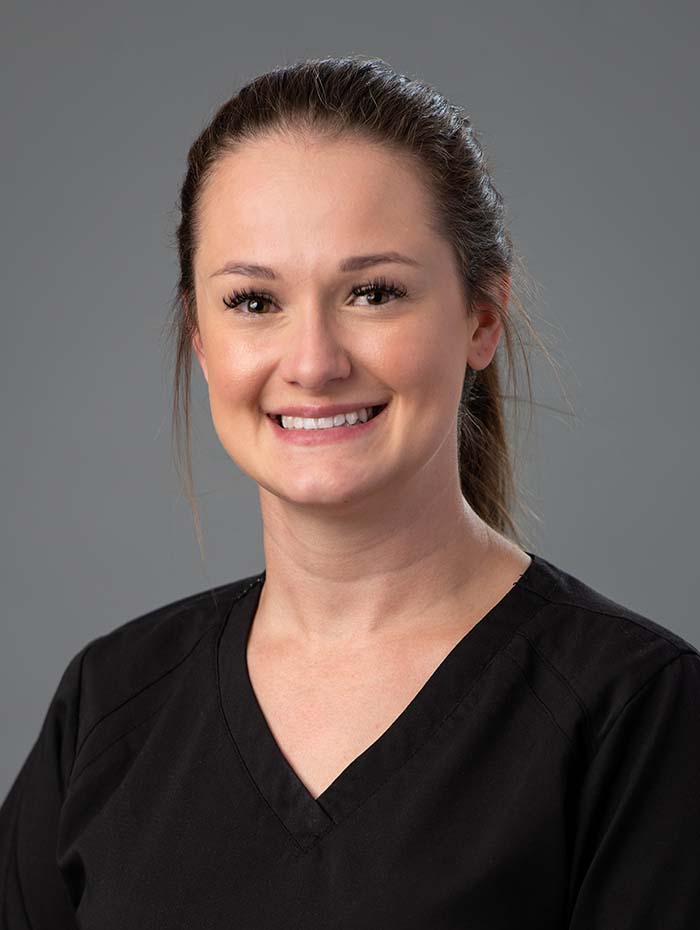 Alysha
Alysha is from Minto, NB. She graduated from the Dental Assistant program at Oulton College in 2012. Alysha's goal is to make each patient feel at ease and comfortable in the dental chair and to ensure patients are well educated in their oral health. In her spare time Alysha enjoys spending time with her husband, two children and her two dogs. She also enjoys quiet time on the water fishing.
Front Desk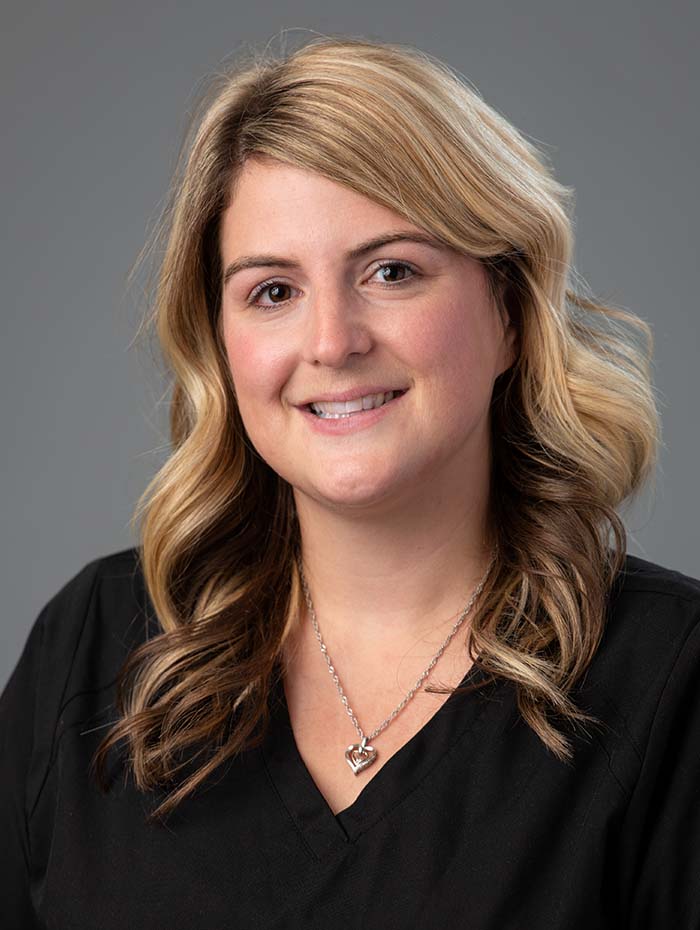 Ashley - Doctor Coordinator
Ashley is from Rusagonis, New Brunswick. She graduated from the Dental and Medical Administrative Assistant program at Atlantic Business College in 2011. She loves meeting new patients, has extensive customer service experience and feels her position as receptionist is the perfect role for her.
Ashley has two young children, a son and a daughter. She enjoys spending her spare time with her husband and children camping, fishing and four wheeling.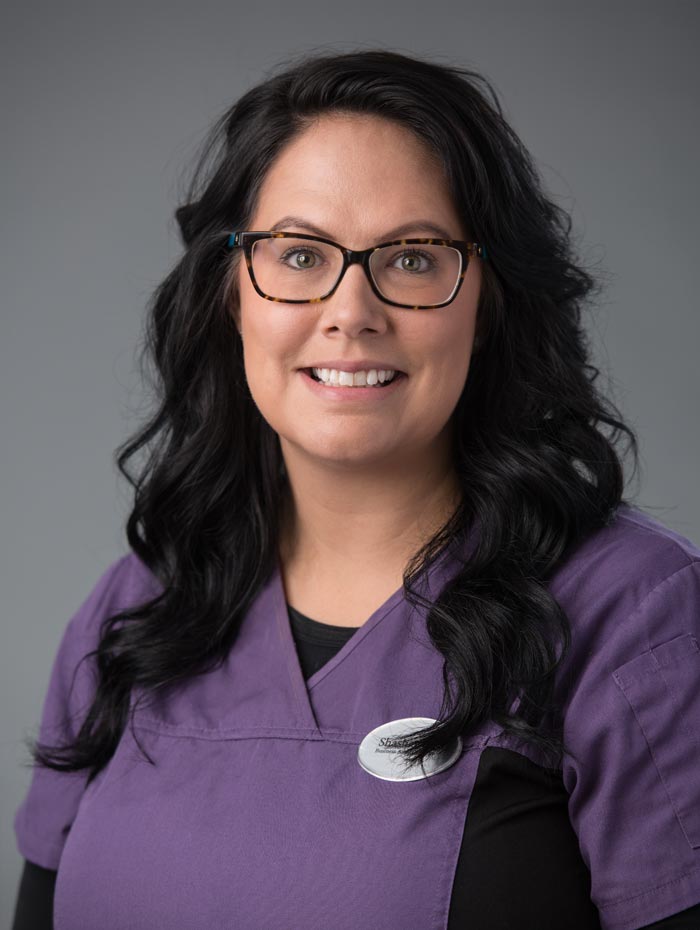 Shashawna – Doctor Coordinator
Shashawna comes from the Oromocto area. She has many years of experience in administration and takes pride in providing a positive and happy experience for patients.
Outside work, Shashawna enjoys adventuring in the outdoors, and most of all spending time with her husband and their three children.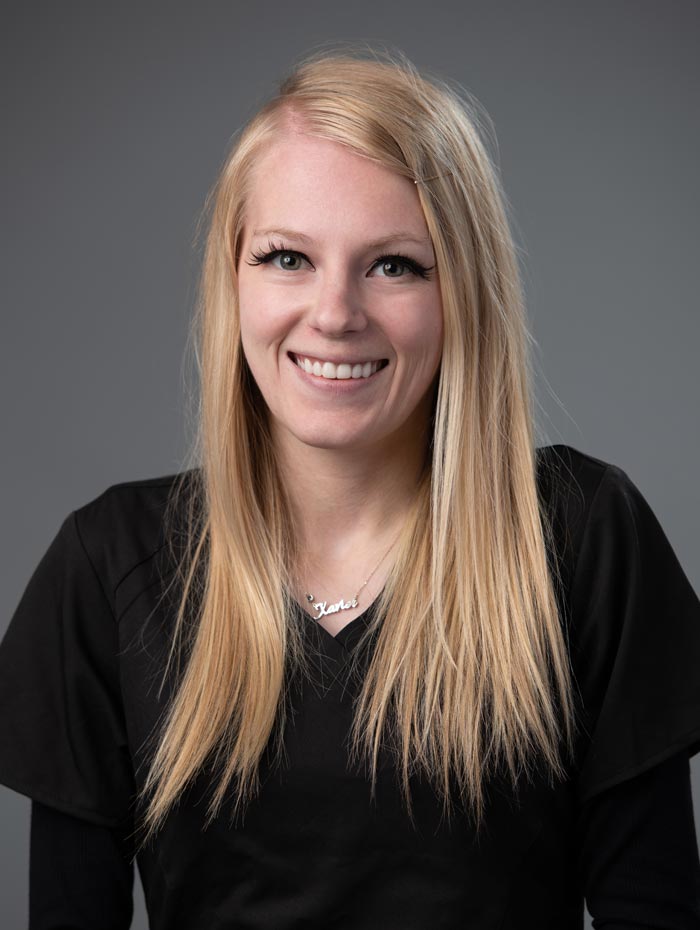 Lauren – Receptionist
Lauren is born and raised in Fredericton NB where she has spent her whole life. She started her work life with a career in retail, where she found her love of helping people and built her knowledge in customer service.
Outside of work Lauren likes to keep busy. She enjoys working on her creative writing, and even more so spending time with her family, especially her toddler son. She loves to take him to explore all the sites and activities New Brunswick has to offer.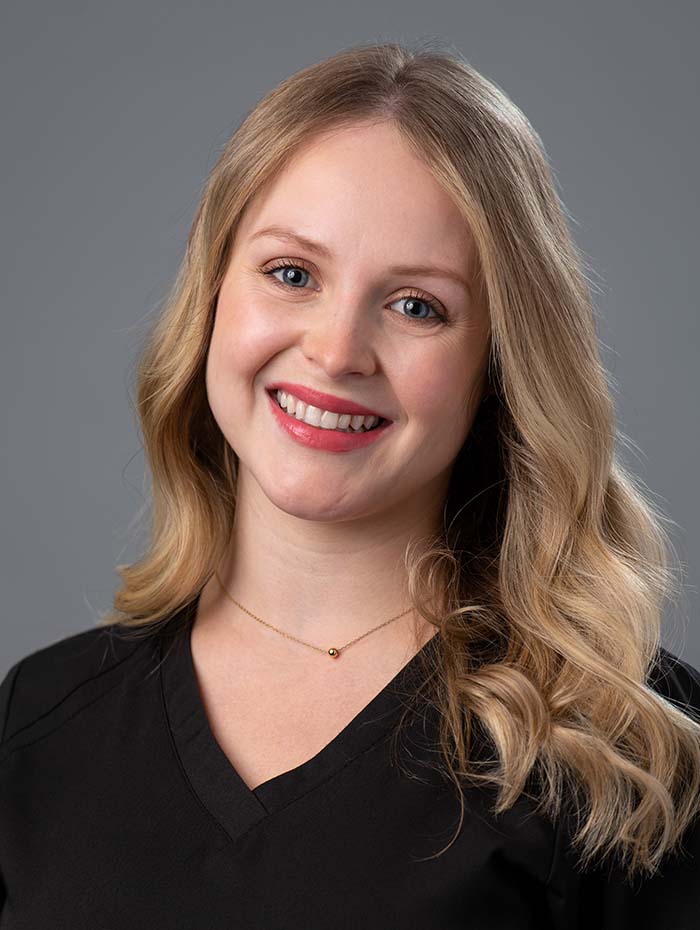 Chelsey – Hygiene Coordinator
Chelsey is from Saint John, New Brunswick where she received a diploma of Business Administration in 2015 and has worked in the dental field since 2019. She strives to deliver excellent patient care and loves meeting and interacting with new people. Chelsey enjoys living a healthy lifestyle and staying active outdoors. In her spare time, you'll find her tackling home renovations with her husband, spending time with family or curling up in front of her wood stove with her cat, Mokey.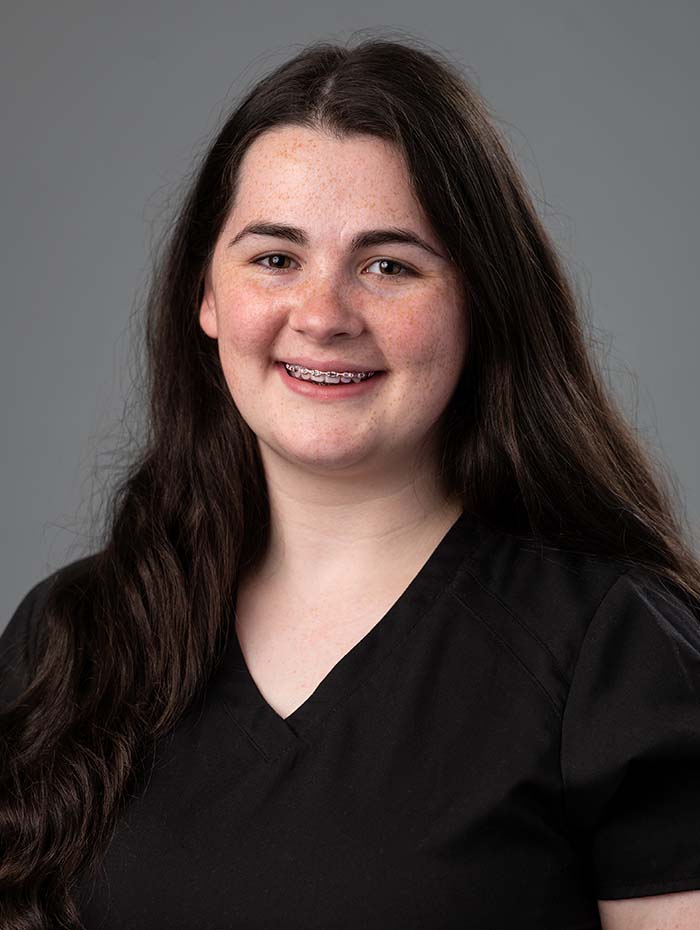 Jenna – Hygiene Coordinator / Dental Assistant
Jenna is a country girl born and raised in a small town just outside of Boiestown, NB. She graduated from Oulton College Dental Assisting in 2020 after exploring other options and ultimately returning to dentistry in 2022. Jenna loves her role as Hygiene Coordinator and meeting new patients each day.
In her spare time, she loves to spend quality time with her husband and their dog, Bailey. You will likely find them outdoors or at home watching a comedy.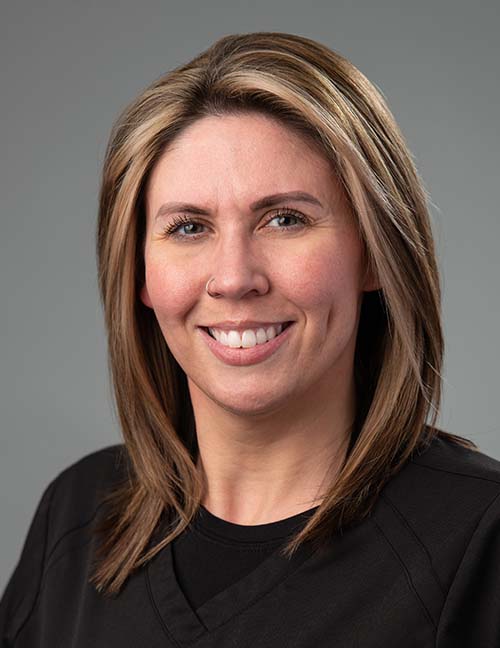 Ashley – Hygiene Coordinator
Ashley is originally from the village of Chipman, NB and graduated from Atlantic Business College in 2012 with medical/dental business diploma. Ashley is also a licensed hairstylist for the past 6 years. She has a young daughter and outside of work enjoys spending time with her husband, daughter and other family.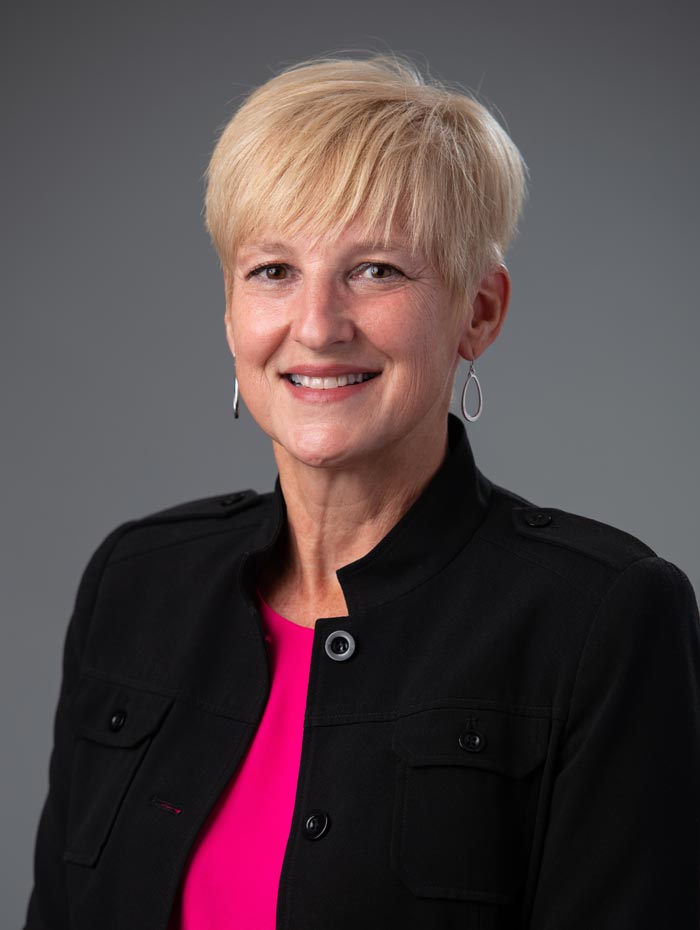 Cathy – Practice Manager
Cathy is a New Brunswick native with many years of Human Resources and leadership experience across the hospitality, I.T., and telecommunications industries. She joined York Dental in 2015 and has truly enjoyed working with Dr. Smyth, the associate dentists, and the talented professional team who work together to provide exemplary dentistry in a professional, respectful environment.
Cathy obtained her Chartered Professional in Human Resources (CPHR) designation in 2003 and has been a member of the New Brunswick CPHR chapter since 1997.
She's married to Bob and they have one son, Jordan. Outside the office, she enjoys spending the summers with her family and friends in the Village of Gagetown, and to truly relax, she loves to ride her Harley Fat Boy.